Oven Baking Sheet

1. Product Information
Oven baking sheet with non stick coating on both sides, our tray liner can be used to turn any tray into a non stick tray or to renew old non stick pans. Because the oven baking sheet allows customer to cook without added grease, no more fat, butter or oil, it is becoming to be a very important cooking device promoting healthier eating. The tray liners come in a round disc shape and different size. The oven baking sheet can be easily cut to size with a pair of scissors to fit any trays.


Advantages :
100% non-stick baking parchment sheet
Reusable
Heat resistant up to 260 °C(500 °F )
Quick and convenient
Eco-friendly
Easy to clean in soapy water with a sponge, or kitchen paper
Dishwasher safe
Complies with food regulations, was approved by FDA, LFGB etc.


2.Main capability and characteristics of the oven baking sheets:

1). Hardly to adhere any material; teflon oven baking sheet is easy to wash away the blot or other dust such as resin,coating material, could be used again and again;

2). Proofing the oil flow to the bottom of oven when being roasted. The size could be cut bases the oven.

3). Large range of temperature resisting, groovy temperature resistant is -70 to 360 Celsius degree.

4). Innocuous/non-toxic, used safely in the dishwasher, and could directly be in contact with the food;with antisepsis function.
5)Can be cut to any size such as round with scissors.



3. Oven Baking Sheets Application ranges:
1. used for food pyrogenation
1) use the scissors to cut the grill pan liner to the requested size and shape;
2) Put on the boiler, tray or other container;
3) Put the food on the grill;
4) After the food baking deeply, waiting it refrigeration and getting it out, washing it with water;
5) teflon baking sheet could be used again and again.


2. used as cushion of oven
1) Electronic oven---put on the button or nethermost grill of the electronic oven;
2) Steam oven---put on the nethermost grill but not the button of the oven;
3) Used as pre-process surface for its characteristic of resisting viscidity, and it could be used as table-board of making paste.

4. More Other Product picture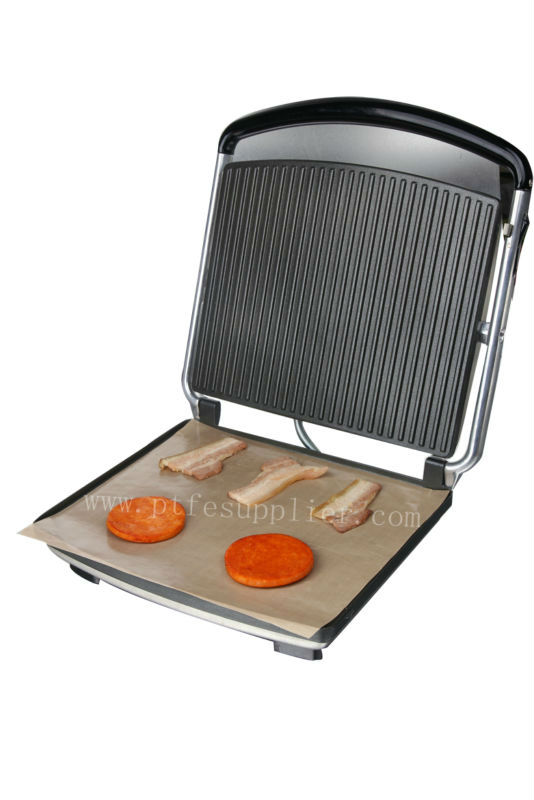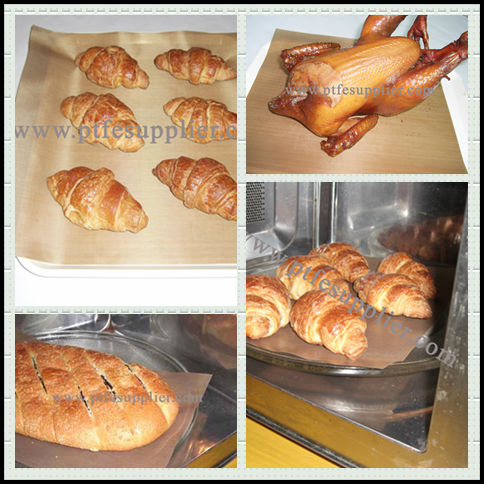 5. Certificate