Non-Stick BBQ Sheet
1.PRODUCT DESCRIPTION
Non-Stick magic cooking Sheet 40 x 50cm
A reusable non-stick, washable cooking sheet to use on the hotplate or BBq grill to Protect the surface of the hotplate from corrosion and rust.
Trim this teflon bbq sheet to fit your hotplate. Never again will the marinade make a mess of your hotplate.
No more spending 20 minutes preparing the hotplate when all you need to cook for is 10mins.
Barbeque Magic eliminates the need for fats and oils on the hotplate so is ideal for diabetics or people who wish to reduce their fat intake. Perfect to cook bacon and eggs, fish, chicken, satay marinated foods & vegetables. Even pancakes and fritters.
To clean just use a couple of paper towels to wipe over the non-stick bbq sheet then turn your barbecue off and it is clean and ready to use again.
If you have a lid on your BBQ leave the sheet on and close the lid. It can be use in the roasting dish of the big BBQs.
Great for camping ,Great to use on public BBQs.
As with all our products - with care they can last for years.
2. NON-STICK BBQ SHEET TEMPERATURE TEST
Non-stick BBQ sheet is heat resistant from -60°C-260 °C, when we are cooking the food , the temperature usually ranges below 200°C, so it is very safe and healthy to enjoy bbq with our sheet .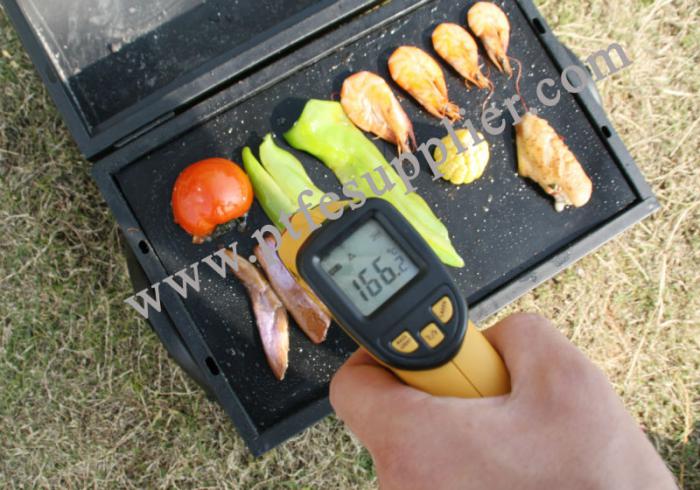 3.MAGIC COOKING SHEET FOR SIZE , SHAPE AND COLOR
our company can provide different size , color and shape for non-stick magic cooking sheet you can imagine. our regular color is black , grey , brown and silver. When you buy a little bigger Reusable magic non-stick cooking sheet , it can be cut with scissors by yourself.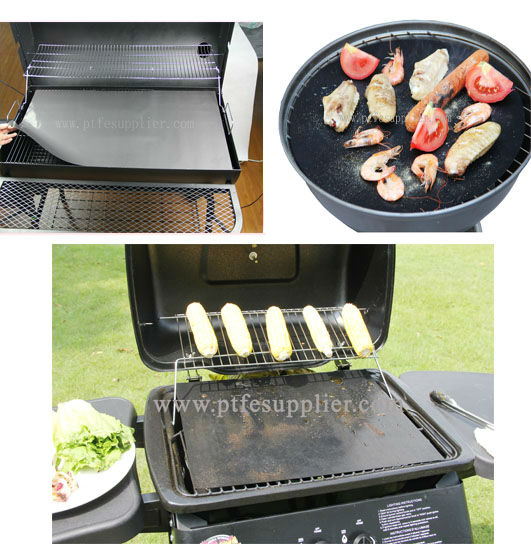 4.CERTIFICATE FDA FOR NON-STICK BBQ SHEET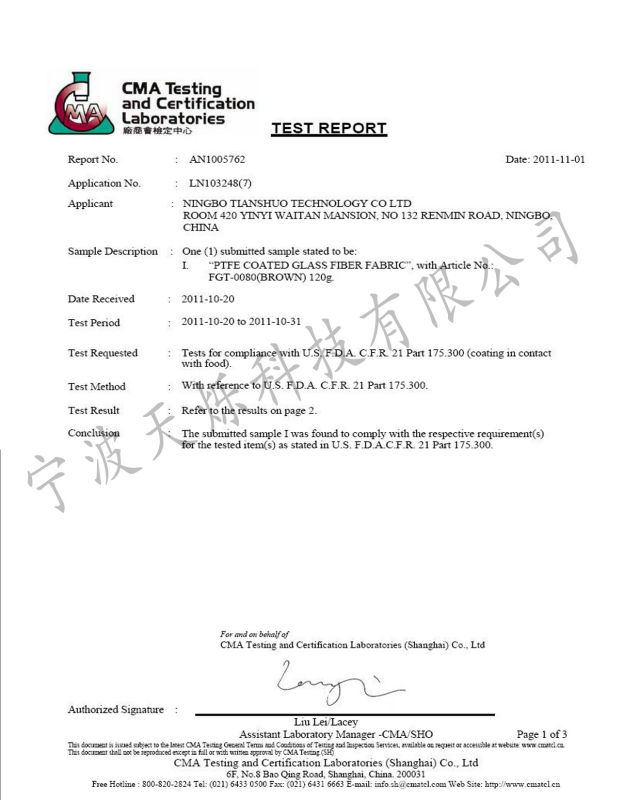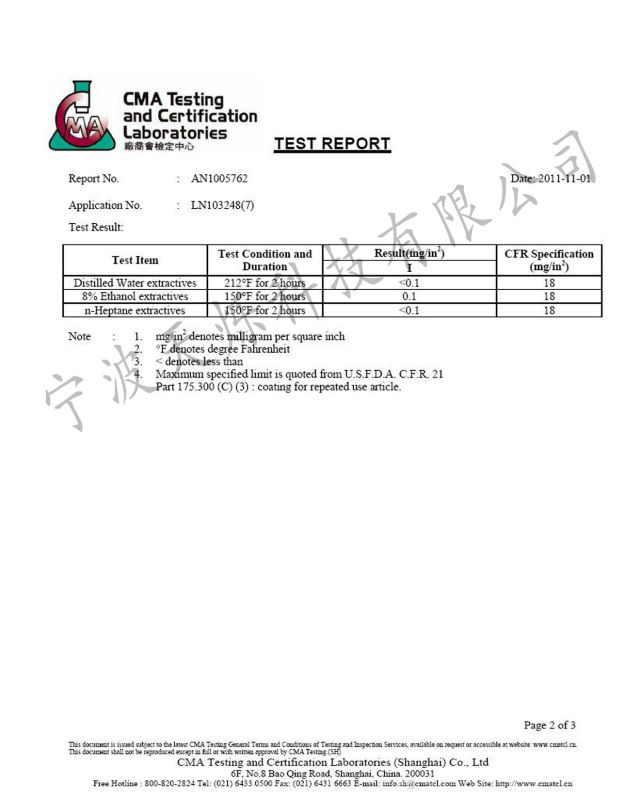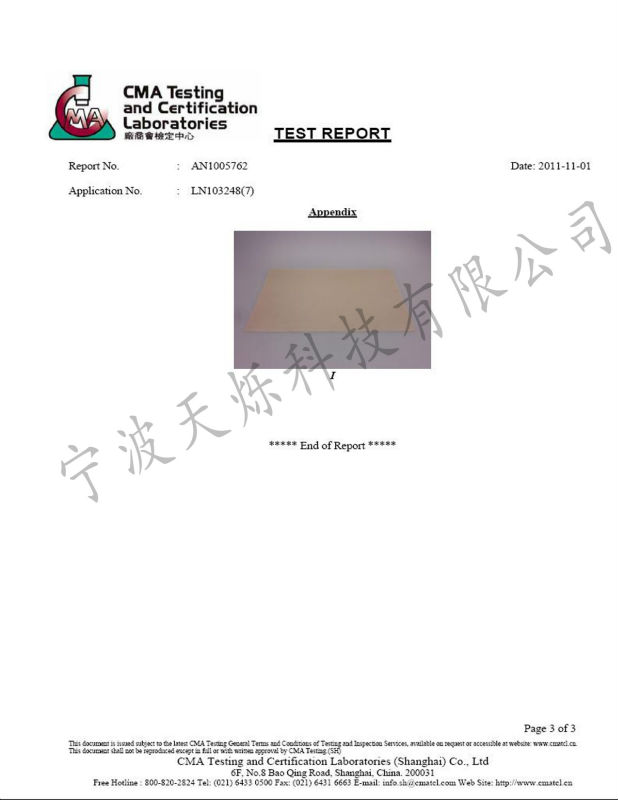 5. PACKAGING
one piece reusable non-stick BBq sheet a gift box, 6 to 10 pieces in a inner carton. if you want to change the packaging , pls let me know in advance.