BBQ Hot Grill Liner
1.PRODUCT DESCRIPTION
BBQ Hot grill liner transform any outdoor grill into a versatile, non-stick cooking surface. These flexible BBQ Hot grill liner work with any size or type of grill, and will make cooking food easier, and more tasty than ever. They are perfect for reducing effort and improving results when cooking at home, but are also ideal for parks and campgrounds to provide an instantly clean surface to cook on. Instead of BBQ sauce causing food to stick and become mangled or burnt, it will flip over easily to remain intact, and cook to perfection. This results in better tasting food, but also makes cleaning up afterward far easier and less time consuming. You would never think of frying an egg on your regular grill, but with one of these mats down, you can prepare a full breakfast in a matter of minutes. Each package contains two large sheets, and they are totally washable and reusable. Almost like a thin, flexible pan, they are made from a fabric coated in a material similar to what is used for non-stick pots and pans. This means that you can cook without oils, and cleaning up is simple because everything will slide right off. For larger grills you can use both BBQ Hot grill liner , side by side, and for larger meals, you can even flip one over to keep on cooking with the clean side up to preserve flavors. Heat resistant up to 500 degrees, and top rack dishwasher safe for when they get dirty.
2. BBQ Hot Grill Liner FOR SIZE , SHAPE AND COLOR
our company can provide different size , color and shape for non-stick BBq grill mat you can imagine. our regular color is black , grey , brown and silver. When you buy a little big BBQ Hot grill liner , it can be cut with scissors by yourself.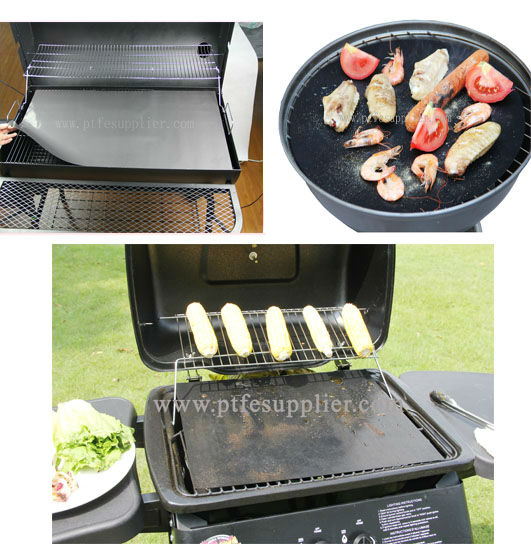 3. BBQ Hot Grill Liner TEMPERATURE TEST
BBQ Hot grill liner is heat resistant from -60°C-260 °C, when we are cooking the food , the temperature usually ranges below 200°C, so it is very safe and healthy to enjoy bbq with liner.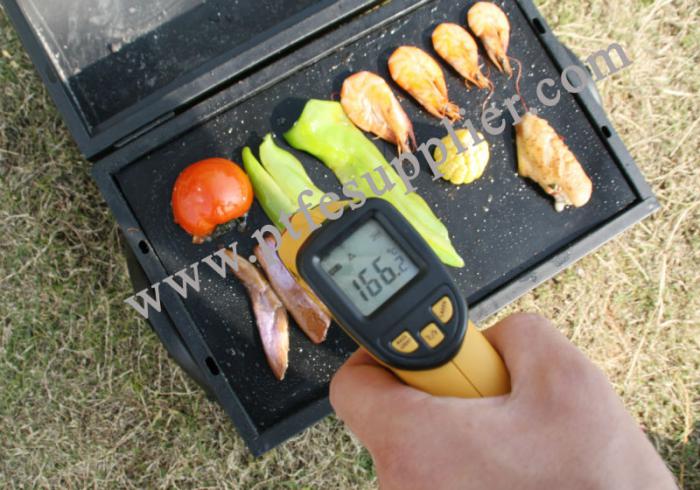 4.CERTIFICATE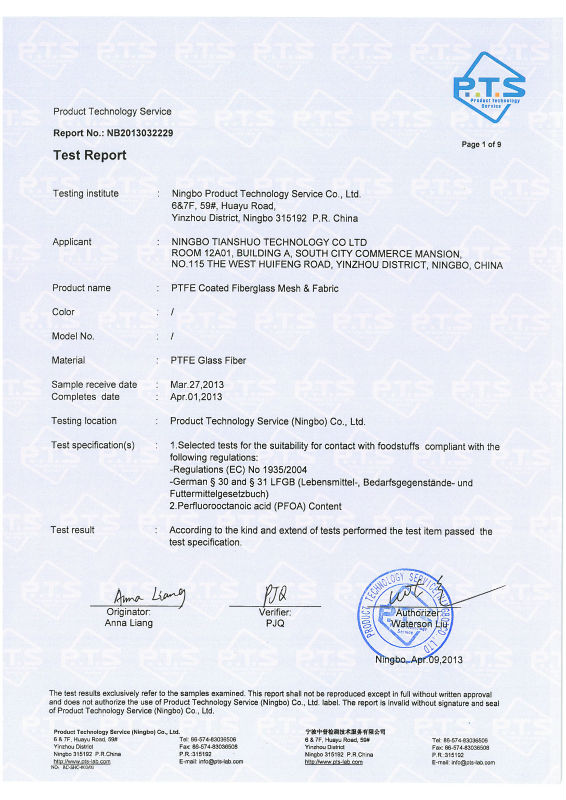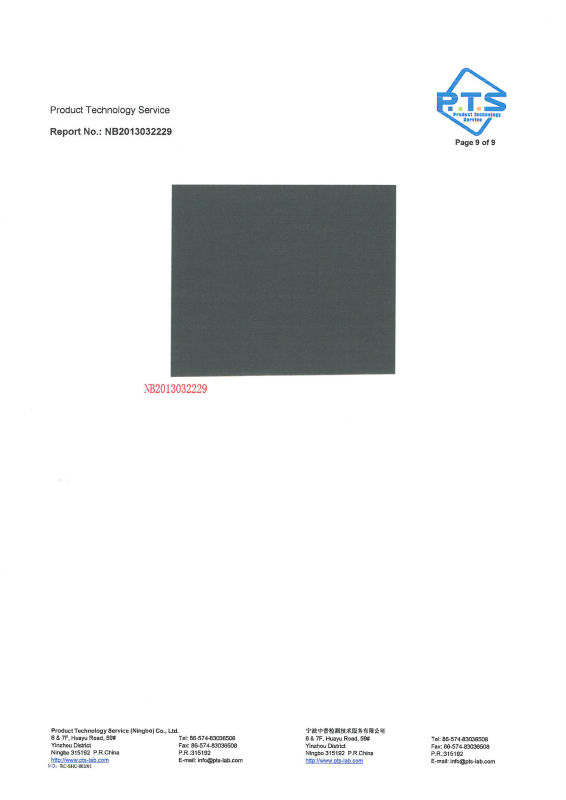 5. PACKAGING
one piece BBQ Hot grill liner a gift box, 6 to 10 pieces in a inner carton. if you want to change the packaging , pls let me know in advance.